Product Description
Model Number:

--

Style:

Animal

Encryption:

No

Package:

No

Material:

Silicone

Product Type:

Flash Disk

Product Weight:

20G

Time to market:

Dec 2016

Interface Type:

USB 2.0
Bootable system can be started directly, suitable for BIOS support USB boot system, can replace floppy drive.
* Plug and play, USB high-speed interface, no power, easy to use.
* Can withstand free fall collisions below 3 meters, high temperature resistance, easy to carry, no matter how bad the external environment to ensure data security.
* Lightweight and convenient, WIN98 or higher version does not need to be driven, using Samsung / modern original A-level chip, can erase 1 million repeatedly
More than one time, the storage life is more than 10 years.
* Compatible with PC, notebook, Apple, MAC, server.
*Operating system win98/ME/2000/XP, Mac OS 9.X/Linux2.4
USB2.0 high-speed interface supports hot swap, USB bus power supply working environment temperature, -40 ° C ~ +70 ° C, storage temperature: -50 ° C ~ +80 ° C
Other:
1: Fast reading and writing speed,
2: USB interface, no driver, plug and play, hot swappable.
3: Support USB ZIP/HDD boot.
4: Its ultra-small shape and exquisite appearance are more compact and stylish.
5: Ultra-stable technology, in line with the USB 2.0 standard.
6: Ultra-small mini model, WIN98 or higher version does not need to be driven.
7: Earthquake resistance, anti-electromagnetic wave.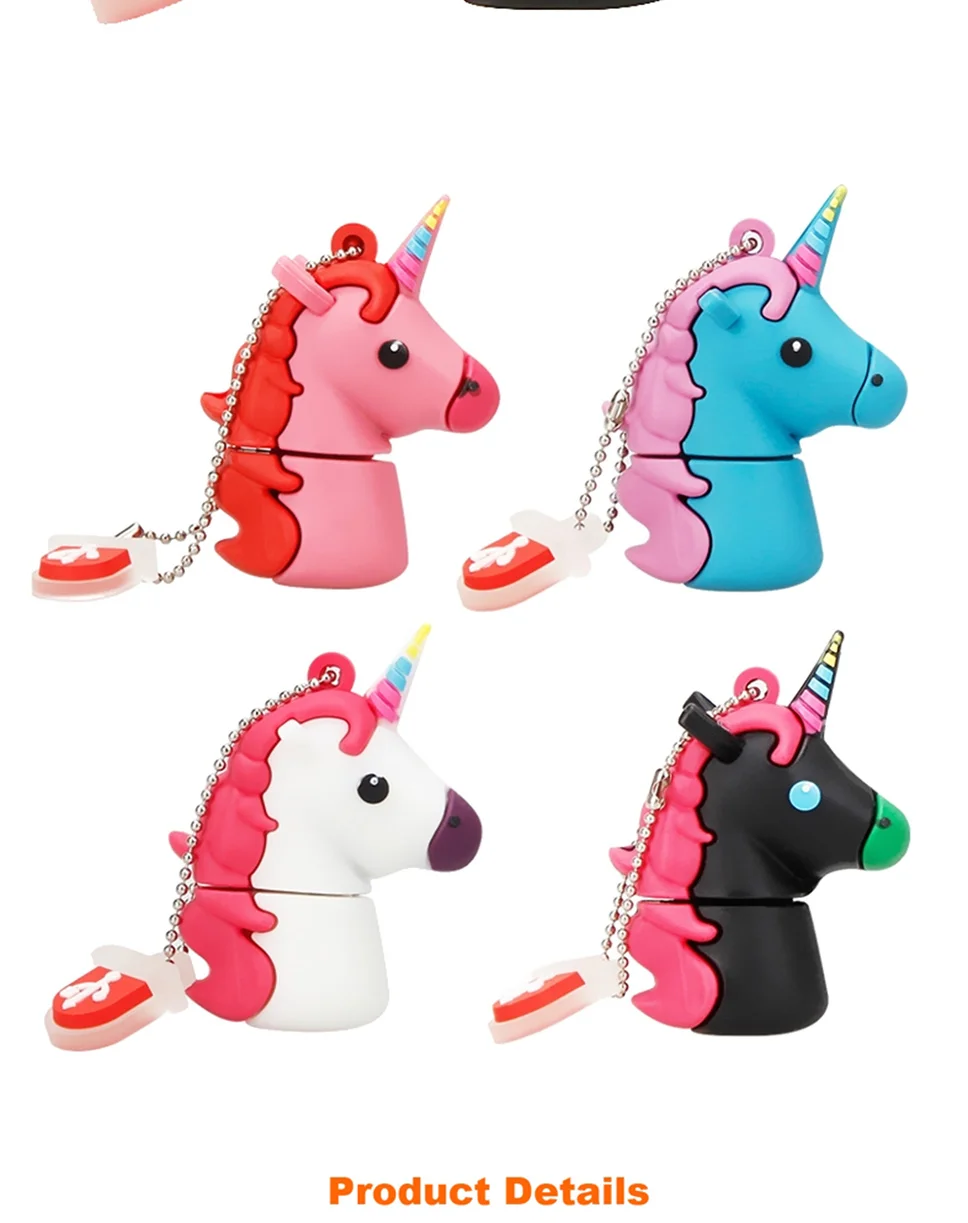 Packing List
1 * Unicorn U disk